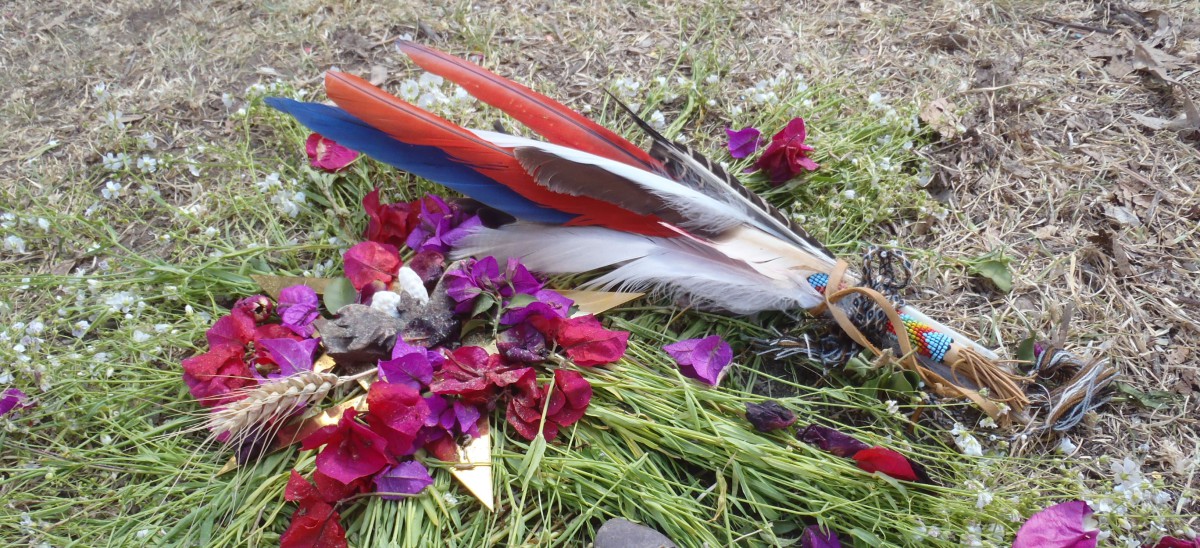 Feather and smudge are some of the tools I use in my clearings
During all my years as a professional I have cleared out houses, office spaces, restaurants, land, and furniture. BI have also balanced up spaces after renovations, after deaths, divorces etc. I  have heightened spaces before festivities and made sure that there's been a flow "in the air". I have traced waters under houses and talked to the habitants of gardens so plants and trees are placed at their most suitable places. My way of working is guided by Spirit, common sense and the knowledge I have gained during all my years of connecting with items, living and deceased.
My tools are smudge, feathers, and chimes to listen to the sound before and after the clearing. I like things that sounds, and sometimes I use my own voice to tune spaces free of clutter. I can also just sit in deep meditation and search for the centre point in a garden and from there bring up and out the energies as ripples of a wave. There are many ways and many tools, but the most important thing for me though is that there should be much Heart and much Respect for the cause and the place.
I also work by clearing out Spirits or asking politely that your grand mother shall pass on to her "new home or any other habitants that might be stuck between space & time.
I work directly on the spot or at distance. If I am clearing a place in person, I always return for a check up and that is usually on distance.
Fee: $ 250
Included in this are; one talk before and after via skype or phone, the actual clearing, a check up afterwards, suggestions how to keep the space in a flow. If additional clearings are needed or if you would like to be taught how to  keep the good energy flowing a special fee will be added.
Praise
I have been a client of Ewa's for nearly ten years and I can highly recommend her services as a healer, distant healer, space clearer as well as other things.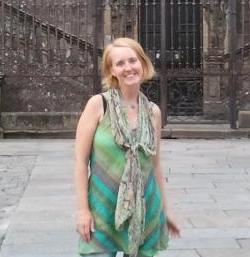 Having had the privilege of experiencing traditional hands-on healing and distant healing, my experience of distant healing is as strong as the hands-on version. I feel that Ewa has the ability to tune in with me at whatever distance, and the effect is often that of feeling healed, reenergized and of gaining perspective on things in life with a new outlook. Ewa also willingly shares her imagery and her perspective of what goes on during the healing sessions, which is helpful in itself. Most of the time her use of symbolic language and imagery resonate with my own feeling of what takes place during a healing session.
About a month ago I asked Ewa to do a space clearing in my home. There have been quite a few changes in my life the last couple of years, which led me to believe that a space clearing would in a way clear it all out and allow things to move on more smoothly. Ewa did just that. Exactly what she did is hard for me to go over, but the feeling and energy in my flat has not been the same since she cleared it of old energies and such. She also gave me some advice as to how I could go about changing a room, for example in taking away some furniture, bringing some colour and generally changing the interior design a little bit, which I found most useful. As I said the energy around my flat has been much improved since she did her clearing and I actually find myself enjoying my home and my own company in it a lot more since.
To sum it all up, I can definitely recommend Ewa and her services to anyone willing to try either healing or space clearing and I feel that Ewa is always dedicated to doing her utmost, bringing both heart and mind in each circumstance.
Cajsa Werthén /// January 2015
Why space clearing is necessary, by Karen Kingston
Energetically, everything that ever happens in a building goes out in ripples like the effect of a stone being dropped in a pond. It is recorded in the walls, floor, ceiling, furniture, and other objects in the place. It gets astrally imprinted into the very fabric of the structure. Repetitive actions and behaviours are deeply imprinted, and events accompanied by strong emotions or trauma are the most strongly imprinted of all. If you've ever had the experience of walking into a room after there has just been an argument, you know that you can literally feel it hanging in the air. People sometimes say, 'You could have cut the air with a knife!', meaning that the atmosphere was so dense it was as if the argument were physically tangible.
Everyone also creates a certain amount of etheric debris on a daily basis, which leaves a stagnant residue in their home in the same way as everyday living creates cleaning and tidying on a physical level. I have space cleared ancestral homes centuries old where the build-up of energy stood about 3 feet (1 metre) thick off the walls. I have also space cleared 10-year-old buildings that felt nearly as dense, simply due to the amount of mental and emotional traffic in the place in that time.
www.spaceclearing.com/blog/2011/01/31/the-difference-between-space-clearing-and-clutter-clearing/