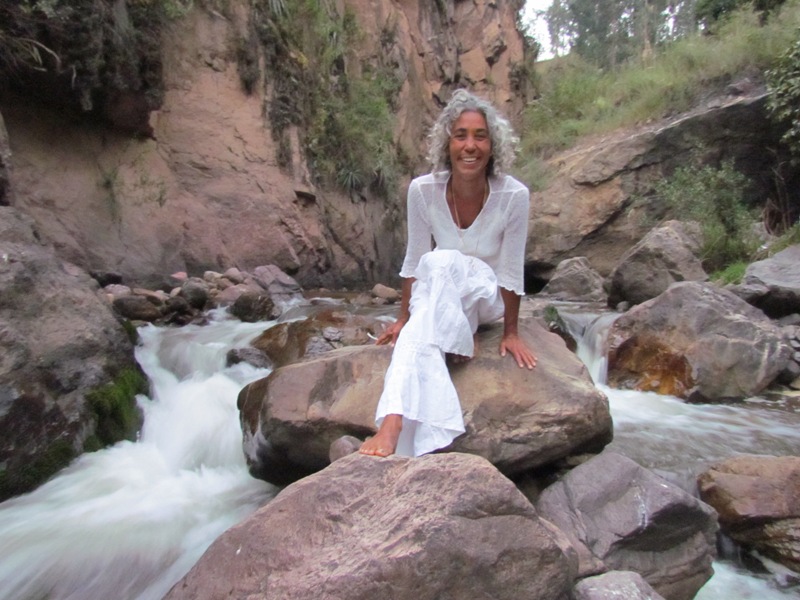 I have a strong connection to the spirits of the Stones, Waters, Fire, Wind all the nature Dewa elements. By bringing their awareness into my body and spirit I am receiving deep knowledge about myself, the way the wind moves the trees, the stability they hold but yet so smooth and dancing, gives me an inner picture of what to aim for in my own movements…the strength of the core of the nature, reminds my body of a time when it held itself high and mighty and awakens the lust for merging within and bringing out the light…
Me and my yoga
After being a dedicated participant of the Yogi Bhajan's Kundalini yoga system since 1997 I started to move my own body in a softer, more conscious, and yet power-filled way. My muscles and connective tissues wanted to move and enfold me, making me more flowing and yet strong. I felt more in tune and my body became more toned as we danced together. Curious of what I was doing I started to look for a type of Yoga that had all of these elements combined. I became a Hatha yoga teacher but it was not until I met a woman that worked with Yoga therapy that I, to my astonishment found that the flow and combination that I had been working with for years actually had a name which was Vini yoga! I went to Istanbul for private tuition with my dear friend Esin Yardim, and we breathed, ate, slept and moved into the consciousness of this new but yet familiar yoga form. I have since then developed my way of moving with this yoga form adding my knowledge of the body and its rhythms on both the physical and on the energy level.
Viniyoga is also sometimes referred to as therapeutic yoga this yoga form of Krishnamacharya (whose prominent students include Pattabhi Jois and B.K.S. Lyengar)  has developed in recent years. Krishnamacharya discovered that different students have different desires and opportunities, so he began to adapt his teaching depending on whether they were 20 or 60 years, wheter they lived a sedentary life or were active, and also if they were perfectly healthy or if they and had specific needs. Viniyoga is usually taught to one student at a time, and the teacher can see the student's whole, including the physically, mentally and emotionally aspects. Based on this a yoga program that looks completely different from one student to another is tailored. The pace is often relatively quiet and you can repeat a movement many times, for the body to find new patterns of movement and become soft and strong.  Krishnamacharya's son T.K.V. Desikachar carries on the guru's legacy as the world's foremost Viniyoga authority.
Working with me will make you go deeper into your own understanding of your bodily functions by showing you how to work intentionally with the connections between the connective tissues, the energy system in the body combined with the essence of the Vini yoga as in breathing along with the movements in a slow deliberate pace…
Me and Esin having lunch after a productive yoga morning
Private yoga programs
We will meet for a session, where we will run through a basic program, that allows me to see what you need to work on. Together we will come up with a recipe on where and what needs tsupport and strenght in your body.  Thereafter a program will be created based on our session. We will meet up and go trough the program which takes around 3 hours. The program consists of two sets. One set is a long one, where you will work between 1-2 hours. Following this I will add a "quicky" which is a 20 minute program for those days when time is scarce.After a month we will meet again, to go through the program, adding, removing whatever we see fit.

Fee
The price 500$ incudes one meeting where we talk about your condition and what you would like to accomplish with your body (3h). Then I will design the program (7), we will meet again and work it through (3h). After some weeks we meet for the second time in case there is need for some add-on's or changes (2h) , and off course I will be available during the meetings for additional questions.

Praise
Ewa deMahina designed and guided me through a Vini Yoga program aimed at my s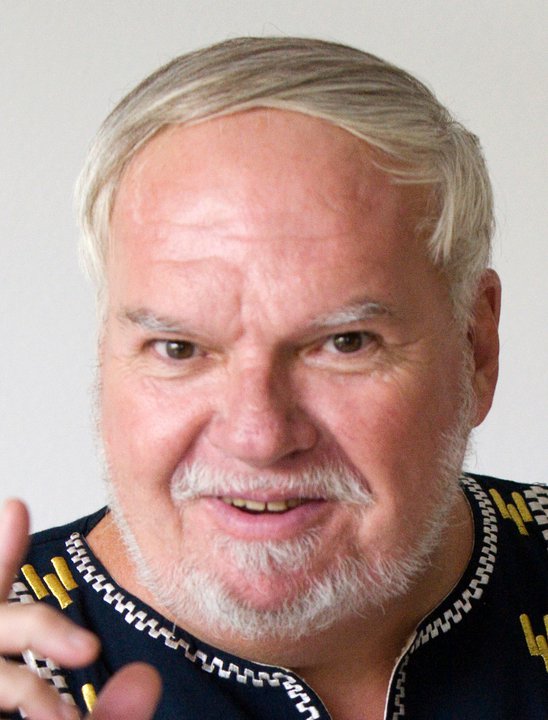 pecific conditions: connective tissue, intercostal and psoas muscles, and breath. I'm 68 now, and I've worked with dozens of yoga teachers and classes, but I felt I'd just done yoga for the first time. Ewa taught me how to focus less on how each asana looks, and more on how each stretch and release feels when it's really working. She's a master of her craft, and I'm happy to recommend her.
Dan Furst, Pisac Peru, Oct. 6, 2012    ////  www.hermes3.net
Ewa thousand of thanks!
It felt really good to me, you kept an atmosphere of kindness, balance and peace. I felt in safe hands during the session which was important for me since I have never done yoga before. It was accepted that I could not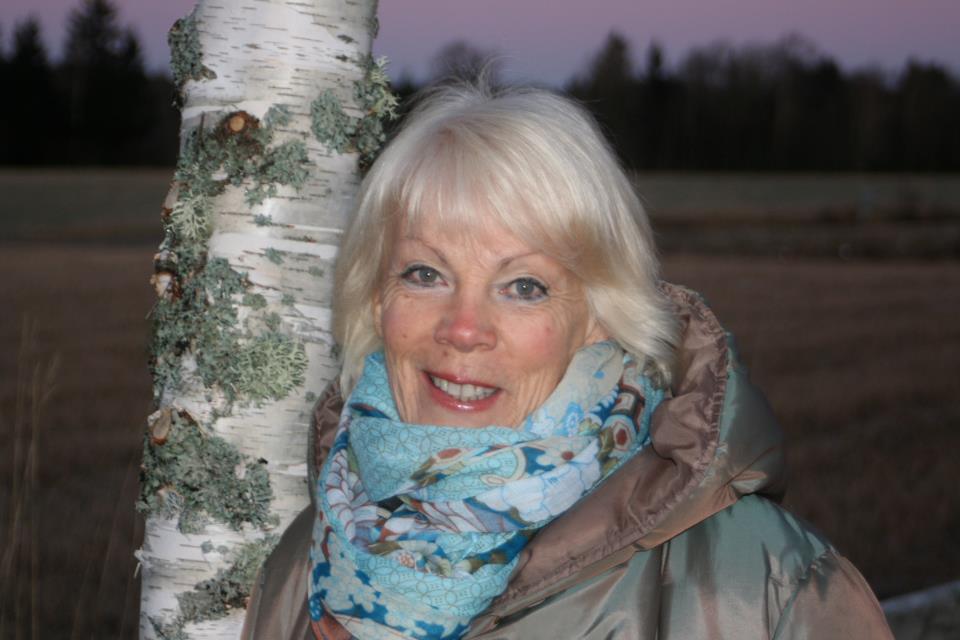 do all the exercises, but you got me to try as far as I could manage today! It was good that you didn't corrected me all the time, but told me when you knew I was wondering how I would move forward in the movement. You created a good and warm place for me to work in. It gives me the desire to continue to explore my body with yoga as a tool…
Britt Engen – Peru/Norway 2013  ///  www.spiritoftheglobe.com
Ewa has her own authentic connection with therapy yoga, and is visibly embodied in her. She genuinely cares about the students and how they are doing during the class. She has her own unique way of structuring the class that has a gentle flow and encompasses the entire body. Her soft manner and open heart make for a beautiful introductory yoga class.
Alexandra Suriel – November 2012  ///  www.karunavine.com

Lazy Sunday yoga
We meet early and with the intention of having a smooth, lazy and fulfilling time together. We start with a meditation that will bring your mind and heart into a dance. We slowly wake up, stretch, lengthen our bodies and take a look inside ourselves. If there anything that you don't need to bring with into the week to come, then we release it. Time; between 8.30 – 12.00. Price; 300 sek

After our slow, lazy awakening there is a nutritious breakfast awaiting you and some good breakfast talks about all and nothing…