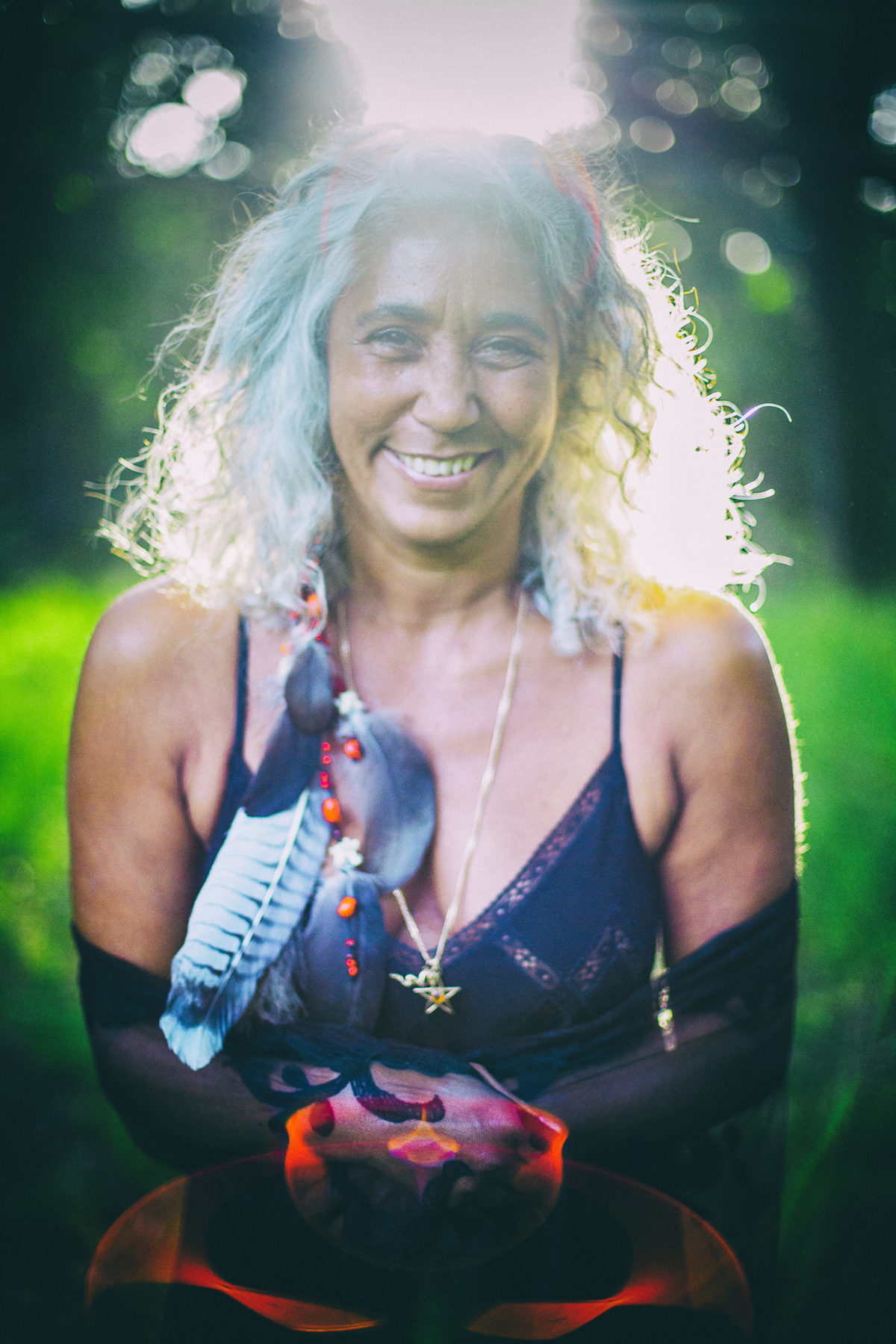 Magick is a part of my life, I don't separate the one from the other…
People describes that working with me, is to come in contact with their deepest foundations.
I do address people with the answers of their questions, as "they" already carry the answers within themselves. For me it is of utmost importance to make sure to awaken that feeling within people, that they harbour their own truth. I can be a support for a while, until it all feels more stable.
I am an experienced workshop leader. My groups provide safe, nurturing spaces and focused support. All workshops involve channelled, guided meditations and the healing that comes with that.
I am honest. I am direct. I believe an obstacle can always be removed or altered. I am filled with laughter. I believe that if we laugh, we send a more hopefilled energy to our body and mind, especially if we are working trough deep issues. I go deep within myself and you to search for answers and support. I do my very best to see each and every part of you as well as looking for the foundation a group are holding. I love to dance with the realms of Energies, look at the video recorded during a training in Austria, Energy dance where it is very clear how two bodies meet, merge and dance together. The golden shimmer shows our mutual meridians how they dance together and apart.
I love magick – where we can alter our senses and reach out to touch a tree with our hearts energy. I talk to the elements. I talk to most everything and everyone that wants to talk to me.
I walk my talk, as in that I am living what I am believing
Praise
Ewa DeMahina is an extraordinary healer. Lets call her a human vacuum cleaner !!  She is a multi- dimensional therapist capable of clearing your entire system. She is kind, funny, generous, warm hearted and easy going to meet. One is immediately aware of big eyes that have a deeply intuitive vision and insight into the other. I was not threatened by her gaze. She is down to earth, with a no nonsense pragmatic approach, and yet her way of seeing is original , poetic and involving.
She is present, and her intention is strong and clear. She uses various tools: feathers, rattlers, sounding, energy work, touch and much more. This is a creative and fluid dance, and the seven bodies are being met, toned, balanced, and cleared. I quickly fell into an altered state and felt much energetic movement in the process….. No annoying "hook up", that may occur in sessions that are often labeled "shamanic"….. you know …. looking up at your therapist channeling some mega energy, shaking and trembling, whilst you feel nothing !! I was very tangibly sensing holes closing or excesses being drained, and the physical form being adjusted with energy work at 1 to 2 m from the body. Things were being pulled out especially from the belly area. A deep process around the heart and an entity removal occurred . Layers and layers were being removed. Slowly over 2 hrs the body became lighter and crystal clear. The chakras felt balanced, the body soft and open, and the mind at rest. After I took a walk and met a friend in the market place who hugged me. In my neutral open space i felt very exactly the emotional energy of the other flow into me and occupy this neutral space. This work takes time to integrate and affected me and my heart during the following week. This is a kind of healing capacity that cannot be learned or trained, but may be awarded the love, care and dedication that Ewa has given her gift. It is the life time odyssey of the vocational healer, carried since childhood. She is at once Child, Woman, Crone, High Priestess and Fool …. and she doesn't mess around …. this is the real deal.
Simon Geddes,   Pisac, Peru 28 April 2015  /// Therapist, Teacher and so much more