The name SpiritCloset came to me  a night when I was working and had the TV on. I suddenly heard them say "spirits in the closet" and I suddenly got a vision with the name SpiritCloset.com blinking in front of my eyes and a feeling of people "coming out" of their closets. As in stepping into their own powers and into the world of their wants and needs.

SpiritCloset's mission is to guide, merge and unite your body and its senses to its original balance, based on the belief that all people know what tools are needed to achieve their full potential and be in their own power to embrace life and feel great!!
The five-pointed star symbolizes us people in our full strength, ready to embrace and receive the world. The larger, outer grey star symbolizes `universe ', that which moves outside our body. The smaller star stands for freedom to move freely in one's own existence. The star has its roots more than 5,000 years back of human history, and is used as a symbol of all the world's religions.
What do you do?
Is the question I  get from people that meets me and understands that I work with people. What do I do? It takes time to explain what a lifetime of experiences, both personal, study wise and practical has summoned up into ( in one sentence ). I am a good cleaning lady. I am a passionate, certified, qualified energy healer, body therapist, soul coach and I weave!
Your body shows itself to me as a weave. I see where it needs a little bit of fixing up. I see where the colours have faded and need some more colouring. I see where the threads are barely holding the fabric together and then I mend. I am being shown how your body wants and needs to replenish itself to return on track and continue with new energy and trust in the future. I weave together your mind and souls purpose. I weave back lost memories. I weave in joy and forgiveness. I weave together fragments that have lost contact with each other and make them up-to-date. I weave in the songs of your past and future so you can more easily be here Now! I weave in colours and tunes so your body can dance more at ease with itself. I weave back the remembrance of the knowledge and wisdom you always have carried. I weave and merge spirit and body in the colours they want to be shown in, today…
My path on Earth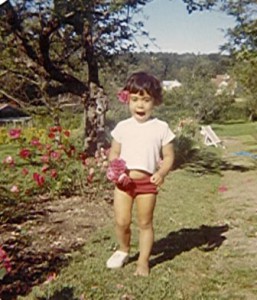 Started in Sweden 1964. Growing up in between the hustle and bustle of a city and the stillness of the nature, I was from my start moving with life's mystery and context. This combination made me strong and filled me with creativity and curiosity over the marvels and beauty of my fellow humans, nature and her magic. Today the movement of life is what brings me forward, inspires me in my dance with energies and bodies and supports me in guiding, healing and moving forward…
… dancing in my grand mother's garden at 3…
I have worked as a therapist and teacher since 1997 and have steadily continued to improve my skills, with the aim to create a trustworthy and solid platform / foundation for my clients to trust upon. Working and living in various countries around the globe and to get a feel and understanding of the people I meet.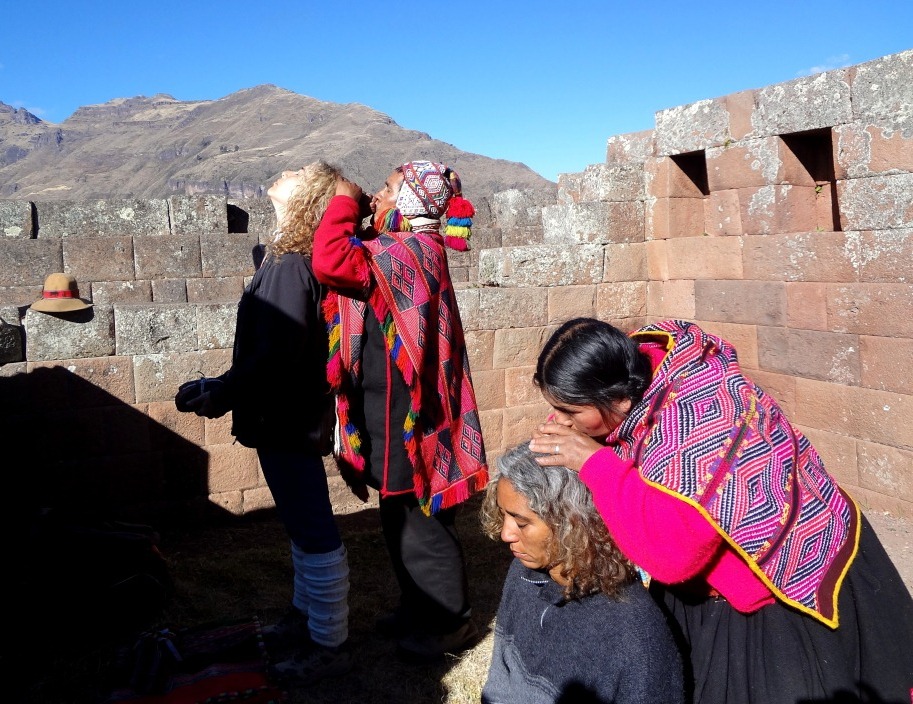 It is important for me to connect to nature in that country as soon as I can, whether it is hugging a tree, singing to the waters, listening to the wind and / or if the chance is given to participate in the ceremonial traditions (like in the Andean of Peru where the common thing is to participate in the creation of a despacho, an offering to various causes, where Pacha mama (the Earth) with all her diversity and glory is the heart of attention and carries the cause to higher grounds…) of a country I will do that.  I have humbly received transmissions and initiations by living shamans and Mother Earth herself over the years and I bow my heart to the wisdom they let me share. (Transmission given by Don Francisco and his wife Dona Juanita during Deepening of the Munay Ki)

Over the years I have been rewarded with wonderful clients and students who are all working towards the same goal as me: to live and feel good!